Social Media Marketing
Storytelling - Branding - Social media - Content creation
on the highest level of European gastronomic excellence!
HOF VAN CLEVE
In addition to the well-known mastery and genius at home and abroad of three-star chef Peter Goosens, CNIP new media develops daily, far from all the limelight, the secret social media recipe that proudly contributes to the success of the Hof Van Cleve!
VIDEO CONTENT
Video is an essential component in social media marketing. Passionate about perfection like a star chef, CNIP new media takes the success story of the Hof Van Cleve to the next level that makes your mouth water.
#robust teamwork &
video production
Strategy development and storytelling
Creation of videos and photos.
Managing the online platforms for the Hof van Cleve
Creating involvement between the users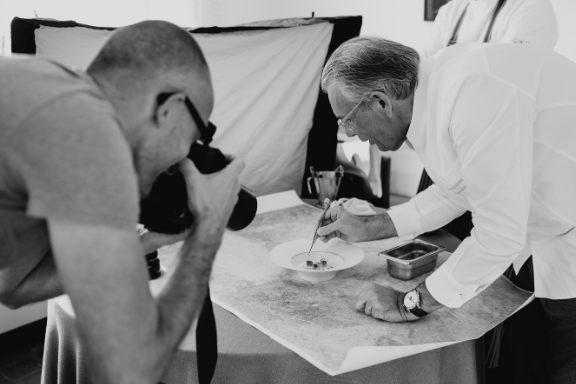 PEter GOOSSENS
owner best restaurant in Belgium